জয় মা মাটি মানুষের জয়
The Indian Express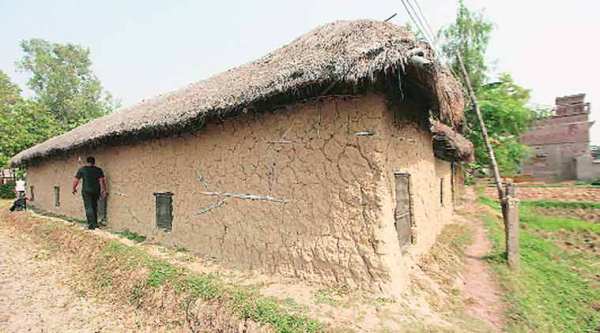 Mud and bamboo structure where 'training' was allegedly received. Those running it are now absconding. (Express photo by Subham Dutta) – See more at:
Nine dilapidated rooms made of mud and bamboo, with peeling walls and a thatched roof, arranged in a rectangular shape. This is Simulia madrasa — the focus of a National Investigation Agency (NIA) probe, an alleged training ground for women "jihadis", and the so-called nerve centre of a terror network linked to the Burdwan blast in West Bengal.
The Simulia cluster of five villages from which the madrasa derives its name, located around 35 km from Burdwan, is surprised at the charges. The villagers, mostly Muslim, say they saw no sign of such activities.
Findings of the probe so far, in fact, point to Simulia madrasa being a radical…
View original post 1,079 more words